F5 Application Security

Our integrated security suite, backed by 24/7 access to our security experts, protects all your apps against constantly evolving threats.
Apps are the gateway to your data.
Protecting your data starts by thinking app security first.
Today, apps are your business. With this app-centric environment come new risks—86 percent of data breaches now occur at the app level. Protecting your data, and your business, requires integrated security solutions to defend critical areas of risk.
Understanding the Threat Landscape
Data is the currency among cybercriminals.
The data that drives your business includes strategies, finances, and your customers' most sensitive information. So, it's crucial to ensure only the right people get access to the right data while also keeping the app protected.
Over 70 percent of today's Internet traffic is encrypted and analysts predict it will continue to rise. This growth is creating a dangerous blind spot because many traditional, network-focused security appliances can't effectively decrypt traffic. And hackers readily exploit this blind spot to hide malware and other threats.
By fortifying security strategies with solutions and services focused specifically on the application, you can better secure access to applications and protect the ones that expose sensitive data, no matter where they live.
Our solutions can secure any infrastructure, from traditional data centers to cloud environments. This helps make sure users can securely access data on any device, in any environment, at any time.
F5 secures applications and the data behind them—because that's where today's attacks happen.
Manage risk everywhere, including the cloud.
Traditional network-based security solutions focus on network protection and are blind to application context.
Our ability to eliminate blind spots provides necessary visibility and inspection for application traffic, so you can make decisions based on the potential risk to the application and take necessary action. Also, F5 security solutions are delivered where businesses need them—as standalone hardware, virtual appliances, and in the cloud.
Only with visibility into the weaknesses attackers are exploiting—within user identities and applications themselves—will enterprises like yours be able to protect their data.
Performance-Optimized Security Products
F5 security products are purpose-built, dedicated appliances that you can implement with minimal disruption. That means enterprise-level performance and scale in an appliance that's optimized to address specific security challenges.

Protects against the latest wave of attacks using behavioral analytics, proactive bot defense, and application-layer encryption of sensitive data, such as credentials.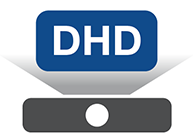 DDoS Hybrid Defender is an on-premises appliance that, combined with native, cloud-based scrubbing services, delivers a complete DDoS threat solution.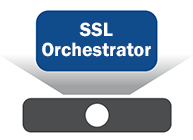 SSL Orchestrator enables the decryption and encryption of outbound SSL/TLS traffic and supports dynamic, policy-based management and direction of traffic to the right security devices for inspection.